There are many different aspects of Search Engine Optimization. We focus on the "white hat" principles. That means we concentrate on organic search results as we zero in on your customers, not search engines. Including:
SEO optimized website
Accurate/Optimize Google Business Listing
Strong Online Presence with leading business directories and social media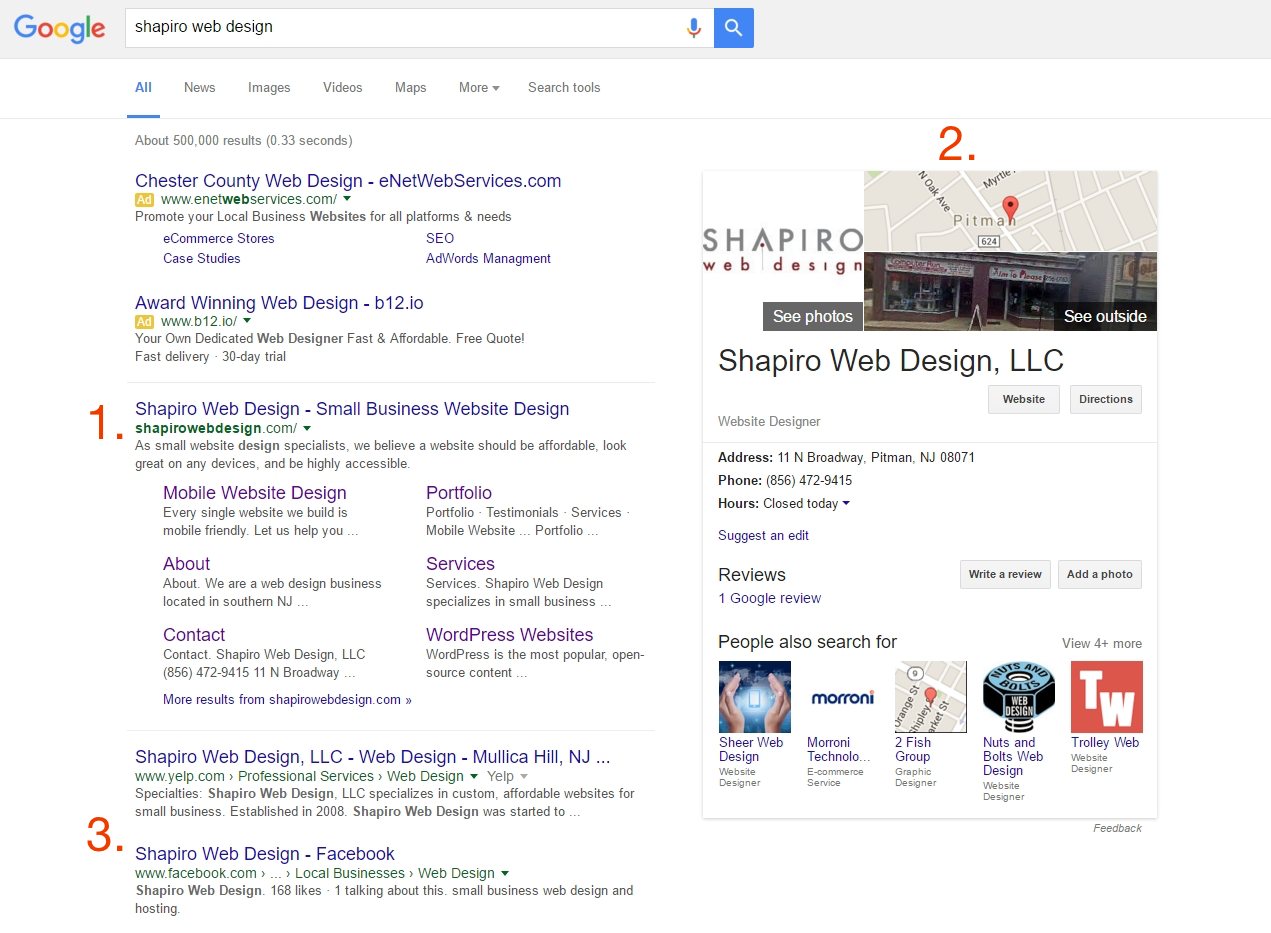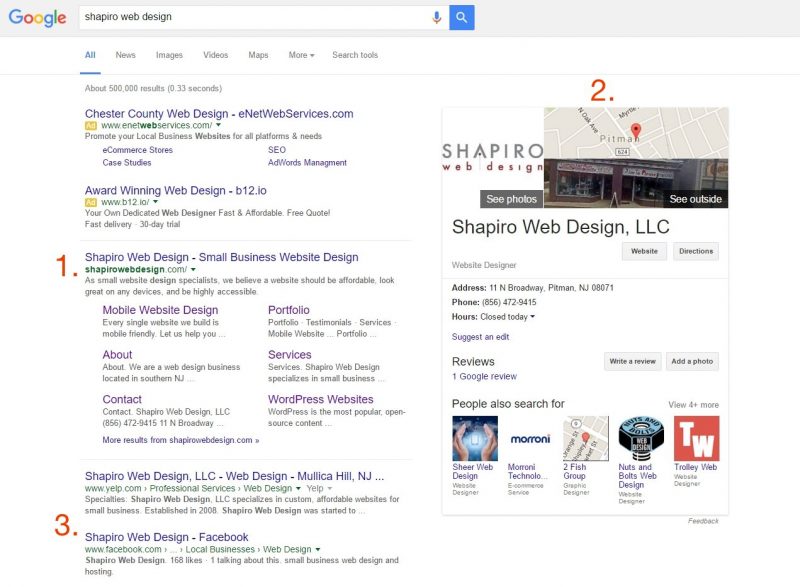 Google and the Google logo are registered trademarks of Google Inc., used with permission.
"Shapiro Web Design is really helping my business by taking the time to scrutinize the content of my brand new web page. There is so much more to a "build it and they will come…" approach. He listens and asks questions about your business and then puts your information into action. His search engine optimization skills have really helped to accelerate my presence on the web and build my business."